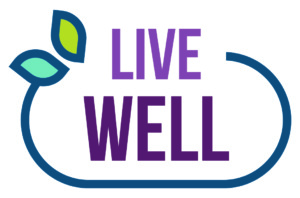 LIVE WELL
WSI wants to help you get healthy and stay healthy. Our new wellness program – Live Well – was created in partnership with Cigna. When you participate in wellness activities, you can easily earn rewards incentives which are automatically deposited into your paycheck.
At the beginning of the new plan year, you will be able to learn more about the Live Well program at MyCigna.com.
You can earn incentives for participating in a variety of activities, including:
Biometric screening
Annual preventive exams
Wellness Program Incentives
INCENTIVE ACTIVITY

AVAILABLE INCENTIVE

(ASSOCIATES)

AVAILABLE INCENTIVE

(SPOUSES/SAME-GENDER DOMESTIC PARTNERS)

INCENTIVE EARNING PERIOD

Health Assessment (must be completed before earning incentives)

$0

$0

7/1/2021 – 5/31/2022

Participate in biometric screening

$75

$0

Preventive screening conducted by provider (annual physical, well woman exam, mammogram, prostate screening, colon cancer screening)

$100

$50

Total maximum incentive payout

$175

$50
* Must be enrolled in a company sponsored medical plan to receive incentives.
Pregnancy Wellness Incentives. When you enroll in Cigna Healthy Pregnancies, Healthy Babies and complete the program, including your postpartum check-in, you'll be eligible to receive an incentive. If you enroll in your first trimester, you can earn $150. Or, if you enroll in your second trimester, you can earn $75.
Getting started is easy. Once the new plan year begins, log in to myCigna.com and select "Wellness" or "View my incentives" to:
Find detailed instructions on how to get started.
View a list of eligible goals and matching rewards.
Check and track your completed goals and earned incentives.
Reasonable alternatives may be available for certain activities. Please refer to program materials for more information.
For Kaiser members that participate in the Kaiser Maternity Care/Pregnancy program during their first trimester and provide confirmation they completed one in-person or online maternity class, you can earn an incentive of $150.
If you enroll and complete an in-person or online class during your second trimester, you can earn $75. To receive your Pregnancy Wellness Incentive, log in to myCigna.com and select "Wellness" or View my incentive" to self-report.
ADA NOTICE REGARDING WELLNESS PROGRAM
The Williams-Sonoma, Inc., Wellness Program is a voluntary wellness program available to all benefits-eligible associates and spouses/domestic partners enrolled in Williams-Sonoma, Inc. sponsored medical coverage. This program is administered according to federal rules permitting such employer-sponsored programs, including the Americans with Disabilities Act of 1990 (ADA), the Genetic Information Nondiscrimination Act of 2008 (GINA) and the Health Insurance Portability and Accountability Act (HIPAA), among others.
Under the ADA, if you are unable to participate in any of the health-related activities or achieve any of the health outcomes required to earn an incentive, you may be entitled to a reasonable accommodation or an alternative standard. You may request such an accommodation by contacting the WSI Benefits Resource Center at 800.413.1444.
We are required by law to maintain the privacy and security of your personally identifiable health information. Williams-Sonoma, Inc. may use aggregate information it collects to design a program based on identified health risks in the workplace. Williams-Sonoma, Inc., Wellness Program will never disclose any of your personal information, either publicly or to the employer, except as necessary to respond to your request for a reasonable accommodation needed to participate in the wellness program, or as expressly permitted by law. Your health information will never be used to make discriminatory decisions regarding your employment.
Your health information will not be sold, exchanged, transferred or otherwise disclosed except to the extent permitted by law to carry out specific activities related to the wellness program. You will not be asked or required to waive the confidentiality of your health information as a condition of participating in this program or receiving an incentive.
In addition, all medical information obtained through this program will be maintained separate from your personnel records, electronic information will be encrypted and no information you provide as part of a wellness program will be used in making any employment decision. Appropriate precautions will be taken to avoid any data breach. Should a data breach involving information you provide in connection with the wellness program occur, we will notify you immediately.
If you have questions or concerns regarding this notice, or about protections against discrimination and retaliation, please contact Tatausha Webster at twebster1@WSGC.com.