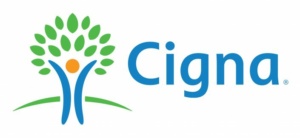 When you participate in medical plan with Cigna, you and your covered dependents have several additional health programs and resources available to you. Once you are enrolled, you can access these programs by visiting MyCigna.com or calling 855.273.3551.
ONE GUIDE
Navigating health care can be complex; Cigna One Guide can help make getting and staying healthy as easy as possible. One call or chat with personal guides can help you make informed choices and get health and money-saving recommendations based on what matters most to you.
During Open Enrollment, you can call the One Guide team at 855.273.3551 for help with all your questions about available health plans and coverage. After enrollment, One Guide continues to offer ongoing support to help you:
Understand your plan
Know your coverage and how it works
Get answers to all your health care or plan questions
Get care
Find the right doctor, lab or urgent care center
Connect to health coaches and more
Stay on track with appointments and preventive care
Take advantage of dedicated one-on-one support for complex health situations
Save and earn
Maximize your benefits and earn incentives
Get cost estimates and service comparisons to avoid surprises
Check account balances and claim activity to manage expenses
Once your new coverage begins, start using Cigna One Guide support by registering on the myCigna® website or app1, click to chat or by phone.
SECOND OPINION SERVICE
Cigna offers Virtual Second Opinions by Cleveland Clinic through a joint venture between the Cleveland Clinic and Amwell. Virtual Second Opinion is a secure, medically focused second opinion program for members diagnosed with life-threatening and life-altering diagnoses. Clinicians help eligible members access the website through myCigna.com, and health coaches refer eligible members to the program when appropriate.
This program provides remote access to the expertise of Cleveland Clinic's top specialists and the ability to request a second opinion without the time and expense of travel. The process is an easy, effective, and secure digital option that supports a second opinion for more than 2,000 diagnoses.
The program offers:
A streamlined registration process;
Concierge-like support from a nurse case manager in real time to help guide members through their second-opinion journey;
The ability to interact directly with a provider—by phone or video—to obtain an educational second opinion through a personalized user experience;
Connection via computer, smartphone, or tablet; and
Provider opinions delivered via video, phone, or written report.
HEALTHY PREGNANCIES, HEALTHY BABIES PROGRAM
Each woman's journey to motherhood is unique. Enrolling in the Cigna Healthy Pregnancies, Healthy Babies® program is a healthy place to start. To support you along your journey, you'll get:
Helpful guidance and support on everything from infertility and preconception planning to post-delivery information.
A workbook to help you learn about pregnancy and babies, including topics like prenatal care, exercise, stress, depression and more.
24/7 live telephone support from a maternity specialist who has nursing experience and can help you with everything from tips on how to handle your discomfort during pregnancy to birthing classes and maternity benefits.
Access to an audio library of health topics.
You'll also have easy access to a wealth of information on the myCigna® website from trusted sources like WebMD and Healthwise. You'll learn how to make a plan for a healthy pregnancy, monitor your pregnancy week by week, prepare for labor and delivery, care for your baby and more.
LIFESTYLE MANAGEMENT PROGRAMS
If weight, tobacco or stress is affecting your health or your ability to live an active life, it may be time to make some changes. A health coach can provide you with personalized support to help you:
Learn to manage your weight using a non-diet approach that helps you build confidence, change habits, eat healthier and become more active.
Develop a personal quit plan to become and remain tobacco-free.
Understand the sources of your stress, and learn to use coping techniques to better manage stress both on and off the job.
Use an online or telephone coaching program – or both – for the support you need.
HEALTHY REWARDS PROGRAM2
Healthy Rewards is a discount program where you get discounts on the health products and programs you use every day for:
Meal delivery
Gyms and virtual workouts
Mind/body programs and equipment
Vision and hearing care
Alternative medicine
Just use your Cigna ID card when you pay and let the savings begin. Learn more about the Healthy Rewards Program by logging in to myCigna.com and navigate to the Healthy Rewards Discount Program or call 800.870.3470
SMOKING CESSATION PROGRAM
You've got a goal. And you've got what it takes to reach it. Get the help you need to finally quit tobacco. Create a personal quit plan with a realistic quit date. And, get the support you need to kick the habit for good. You'll even get free over-the-counter nicotine replacement therapy (patch or gum). To enroll over the phone, call us at 855.273.3551. Or, if you want to enroll online, visit MyCigna.com to access an 84-day self-paced My Health Assistant program (powered by WebMD) that includes specific completion goals and criteria to help you quit today.
1 The downloading and use of the myCigna App is subject to the terms and conditions of the app and the online store from which it is downloaded. Standard mobile phone carrier and data usage charges apply.
2 Some Healthy Rewards programs are not available in all states and programs may be discontinued at any time. If your plan includes coverage for any of these services, this program is in addition to, not instead of, your plan benefits. A discount program is NOT insurance, and you must pay the entire discounted charge.